Keith Klemm
9 September 2016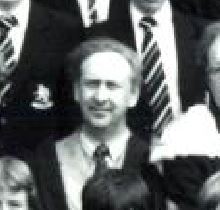 We are saddened to hear of the passing of former teacher Keith Klemm.
Keith Klemm was a passionate and much-loved teacher of English and Latin at Balshaw's Church of England High School. He retired in 1991 after teaching the students of Leyland for twenty five years. He is remembered with fondness by many, including current teachers whom he taught as well as worked with.
Keith taught in room 33 and those passing his classroom would be able to hear Keith reciting poetry with passion and enthusiasm.
If you have any memories of Keith you would like to share, please send them via our Contact Us message service.