2020 English Schools' Cross Country Championships
2020 English Schools' Cross Country Championships
16 March 2020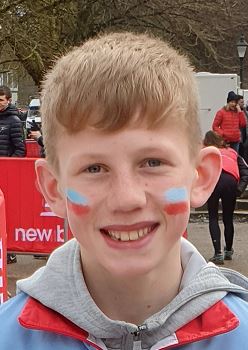 Year 9 student, Jenson Warren, competed for Lancashire Schools at the English Schools' Cross Country Championships which were held at Sefton Park in Liverpool on Saturday 14th March.
Jenson was part of the Junior Boys' team and finished 95th (out of 334 athletes) on the 4.4 km course.
A fantastic effort for him in his first year running for the County Schools. Jenson was the 4th counter for the Lancashire Junior Boys' team who finished 9th overall (out of 44 counties).
Tags: Sports News