Remembrance Week 2018
9 November 2018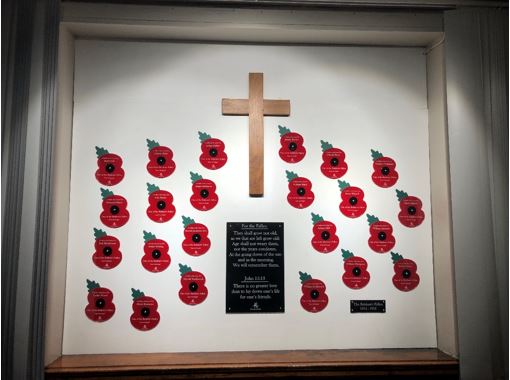 This week we have been honouring and remembering people throughout history who sacrificed so much during war. Paying the ultimate sacrifice so that we can live in freedom.
A wonderful display has been put up at the front of school to mark 100 years since the end of WW1. Thank you and well done to all students and staff who took the time to get involved, make a poppy and add to such a powerful display of remembrance.
There has been multiple assemblies in which the whole school took time to remember, reflect and appreciate those who have fought for our freedom.
The History house cup challenge saw lots of students create pieces of art in keeping with the theme of remembrance. Many of these were used to decorate the school hall. Well done to all who took part.
There was also a special remembrance service for year 7&8 held at St Andrew's Church, Leyland including worship, prayer, poems and time to reflect and pay respects with a word from Rev Matt Cook. Well done to all students involved!
We also unveiled our powerful 'For the Fallen' Memorial, honouring those that gave their lives in war who attended Balshaw's C of E High School.