Balshaw's Eco Group Success
Balshaw's Eco Group Success
3 July 2018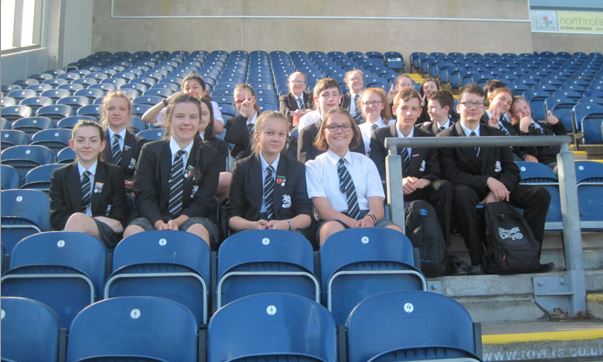 The Eco-group students took part in a production line challenge designed to simulate a sweatshop found in many poorer countries. The challenge involved the teams making a product very quickly and to a high quality standard. Good team-working was essential, fortunately the teams had put in plenty of practice before the day!
The Year 9 students entered a STEM challenge to find the most effective way of transporting tomatoes (fresh, not tinned!) down a mountain. The Year 9 team came within a whisker of taking first place but settled for an excellent second and the knowledge that they had come up with the best design.
The students brought a "zero waste" lunch with them to demonstrate that disposable plastic packaging can be reduced and even eliminated.
The students also had the opportunity to visit plenty of stalls at the Marketplace, develop ideas on how to become more eco-friendly as well as buy Fairtrade chocolate.
A great day was had by all and Balshaw's would like to thank the organisers for arranging the event. We are already looking forward to the 2019 conference.