3 Peaks Challenge Success!
3 Peaks Challenge Success!
4 June 2018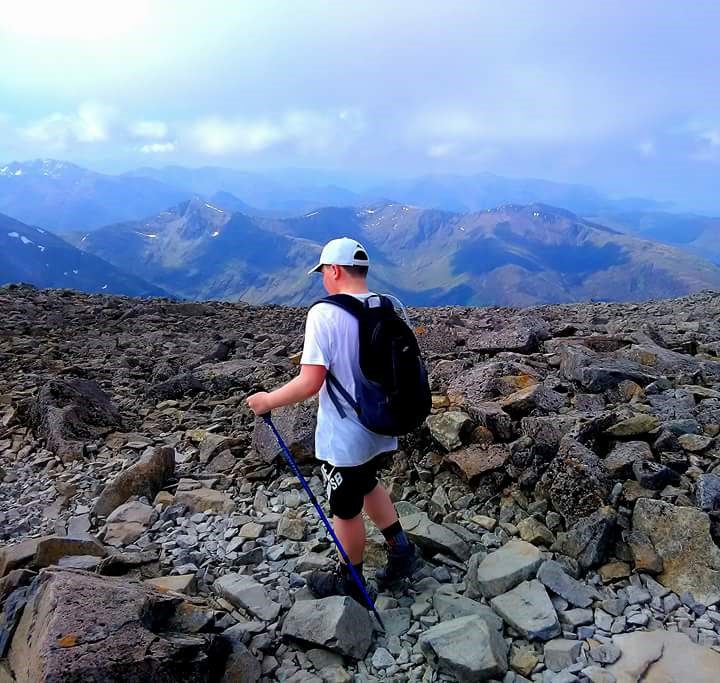 Our Year 8 student, 'Louis Sayer' has successfully completed the 'Three Peaks Challenge' and what a beautiful day for the final leg of his journey! In 30 degree heat, Louis scaled the 1345m mountain, Ben Nevis in Scotland. The highest mountain in the British Isles.
Louis had completed the first two peaks, Scarfell and Snowdon last year and had been waiting for safer weather conditions to permit the final leg of his challenge. Scarfell stands 978m high in the 'Lake District National Park' and Snowdon in Wales stands 1085m high.
Louis found his final climb in Scotland, not only physically challenging but mentally challenging too but his determination drove him on.
We are delighted to hear of such fantastic news and are very proud as a school of Louis, on such an inspirational achievement.
In the words of Mrs Sayer, "she is one proud mum"!
Thank you to Mrs Sayer for the information and the photograph.