Balshaw's Students in a Squash!
Balshaw's Students in a Squash!
22 January 2015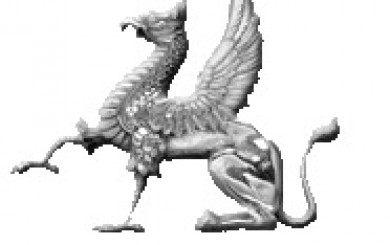 In December 2014 there was a Minisquash event held for local Primary Schools.
This was a first for this type of event in the County and was organised by John Gibson of Leyland Lions Junior Squash club.
Two of our Pupils, Jemma Gough and Emily Worthington, were there to assist, so read on to find out more from John Gibson who organised the event……..
"My thanks to "HAYS Education" who are based in Preston for sponsoring the event. Quote ""Hays Education Recruitment Preston were proud to sponsor the South Ribble Primary Schools Minisquash Event. Working with local primary schools to promote a sporting lifestyle for young children and helping children develop sport to their full potential is so important nowadays."
Couple of quotes from the schools:
"The Kids loved it"
8 year old boy "I really enjoyed it. The afternoon was great and lots of FUN".
My thanks also to Balshaw's C of E High School (Miss Gladki Head of Girls PE) for allowing Jemma Gough and Emily Worthington time off to come and help Dave and myself with the marketing and scoring of the event. They were brilliant and a credit to your school Mr Haycocks – Thank You.
During September and October I held Minisquash Roadshows at each of the six schools. All the children at each school were introduced to the sport.
Minisquash (5-10 year olds) offers an ideal introduction to squash. This exciting game fits the needs of younger children and is played using specialised equipment designed to help children achieve maximum success.
As everybody appreciates Sport and Exercise is an essential part of any youngster's lifestyle whilst growing up. Over the years various Governments have highlighted the need for our nation to get more active. Read any papers nowadays and what do you still read – health problems!
If we want a healthy nation, no use addressing the problem after children leave school, address the problem where it all starts – Primary School!
Four Primary Schools took part – Leyland Methodist, St Catherine's, Lostock Hall Community School and Woodlea. There were four Pupils from each School. The feedback from the children who took part was very positive."
Regards
John Gibson
Leyland Lions Junior Squash & Racketball Club
England Squash & Racketball Level 2 Licenced Coach
There was also an article about this event in the Lancashire Evening Post.
Tags: Sports News