Year 11 In Person Parents' Evening - Thursday 26th January
Year 11 In Person Parents' Evening - Thursday 26th January
23 – 26 January 2023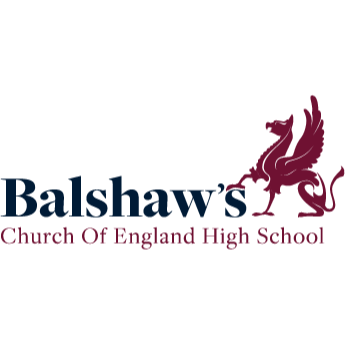 Our Year 11 Parents' Evening is on the 26th January. This is an important evening and provides you with an opportunity to meet in person with the teachers of your child.
You'll be receiving your child's mock results and tracking report the day before and the evening will provide you an ideal opportunity to discuss them. We are also providing an opportunity for you to meet with our in-school careers advisor if you would like to discuss your child's options post Balshaw's. They will be able to advise on your child's next steps when it comes to applications to college, apprenticeships or the world of work.
This is the first Parents' Evening that we have held using a traditional 'face-to-face' format since the onset of Covid-19. We have made this decision as we felt that it was important during Year 11 to provide a more personal contact between parents/carers and teachers than is possible through an online meeting. However, we have also learned from some of the benefits offered by digital parents' evenings and are going to implement some of these elements into our face-to-face evening. Firstly, we will be using the School Cloud system which allows you to choose your own appointment times with teachers and you will receive an email confirming your appointments. This ensures that you have the opportunity to meet with as many teachers that you would like to see as possible.
In order to ensure that every parent/carer has equal opportunity to speak to their child's teachers the duration of appointments will be strictly limited to 5 minutes. A countdown timer will be present in all the meeting venues so that there is a common start and end point to meetings. We will also be providing a minimum 5-minute break for parents/carers to allow for travel in between appointments. Unfortunately, in the interests of fairness to all parents, we will not be able to deviate from the scheduled appointments for the evening so it will not be possible to "drop in" with teachers on the evening to make up time for missed or late appointments. We are also unable to offer more than one appointment with each teacher per child.
Appointments can be made from 3.10 pm on Thursday 19th January and will be open until 3.00 pm on the day of the Parents' Evening.
When you are ready to make your appointments, please visit https://balshawsce.schoolcloud.co.uk/ and follow the necessary steps. If, when you attempt to book an appointment with a teacher, their appointments are full, you'll be placed on a reserve list and if an appointment becomes free you'll be informed by email. If you don't receive a reserve appointment and you have any concerns about that particular subject, please contact the teacher via email and they will respond to your query.