Careers Fair - Thursday 25th November 4pm to 7pm
Careers Fair - Thursday 25th November 4pm to 7pm
23 – 25 November 2021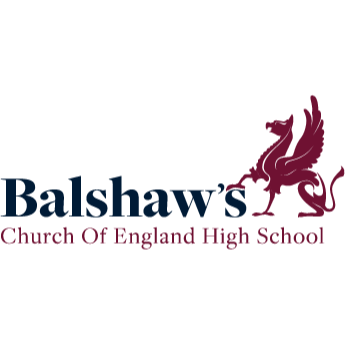 We are delighted to be hosting our annual Careers Fair on Thursday 25th November.
This Careers Fair is especially important for our young people, due to the disruption caused to Careers Education Information Advice and Guidance caused by the pandemic. Unfortunately, we were unable to host our annual Careers Fair last academic year and we hope that this year's event will make up for this through the range of exciting opportunities available to explore. The objective of the Careers Fair is to provide our young people with the opportunity to seek face to face careers information, advice and guidance; students can receive specific and personally relevant information about a wide range of careers opportunities, their entry requirements, their entry routes, opportunities and training requirements. Students from Years 9, 10 and 11 are welcome to attend the event with their parents/carers.
The fair will be a ticketed event in order to maintain the School's Covid-19 safety protocols. When you book your ticket, you will have the option of a range of arrival times which are available on a first come, first served basis. However, once you have signed in on the evening and are attending the event, the stalls are open for students and parents/carers to speak to those companies/ organisations that are of interest to them. Each ticket covers attendance for one young person and two accompanying adults. We hope that this year's return of the fair will represent a reinvigorated and exciting relaunch with a wide range of delegates present to represent their sector including the following:
ASK Apprenticeship Programme, Blackburn, Myerscough, Cardinal Newman, Runshaw, Wigan and Leigh and Preston Colleges, Lancashire Teaching Hospitals, Balfour Beatty, Harrison-Drury Solicitors, the Institution of Civil Engineers, Training 2000, JTL Training, Leyland Trucks, Blackpool Airport Pilots, Preston North End FC, Eric Wright, Learn Live, UCLAN, the Army, the Royal Navy, the NCS, Lancashire Fire Service and Lancashire Police Cadets.
Due to the pandemic it has only been possible for us to host this year's event by taking precautionary measures with regards to Covid-19, and we ask that all in attendance wear a face mask and use hand sanitiser on entry and exit in order to reduce the potential for viral transmission.
In order to reserve your place please click on the following link in order to access our ticketing page https://www.eventbrite.co.uk/e/balshaws-ce-high-school-careers-fair-tickets-209899845087
Mr A Holland Assistant Headteacher i/c Careers Education, Information, Advice and Guidance.