KS4 Options Information
27 January – 21 June 2021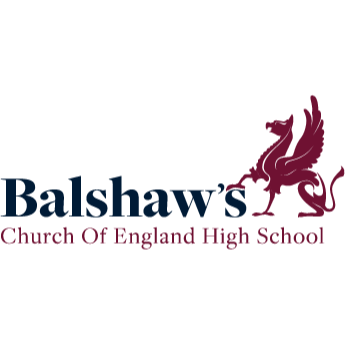 Our KS4 options process will begin on Monday 8th February.
You can see full details about the process, the specific dates and times below:
The Process
The decisions concerning which subjects to follow in Years 10 and 11 are very important ones. Students, parents and teachers must work together to make the most appropriate decisions. The process should provide opportunities for both information-giving and discussion so that informed choices can be made.
Monday 8th February

KS4 Courses of Study and Subject Information booklet available to students/parents

This guide provides an explanation to students/parents about the process, the choices available, how the selection process will operate and an opportunity to start reading more about different subjects and formulate questions that can be asked to curriculum leaders.

KS4 - Year 10 Courses of Study and Subject Information Booklet 2021 to 2022

_______________________________

(Appointment booking system will open for Thursday 11th February, see below)

PLEASE SEE HERE FOR DETAILS ABOUT THE Q&A EVENING

PLEASE SEE SCHOOL CLOUD INSTRUCTIONS HERE

Wednesday 10th February

Videos available online

Release of videos for Online Year 9 Options
Introductory video from Mr Haycocks
Overview video from Mr Morgan
Subject details video from subject leaders

Thursday 11th February

Information Evening 4.00pm-6.00pm

Subject specific advice from subject representatives
Questions about Options process to Mr Morgan and Mr Haycocks

SchoolCloud will be used to make appointments.

PLEASE SEE SCHOOL CLOUD INSTRUCTIONS HERE

Students and their parents will have the opportunity to speak to a representative for a subject for students who have a question about the content of a specific course.

Mr Haycocks and Mr Morgan will be available for appointments about the overall options process.

Monday 22nd February to Wednesday 10th March

Additional support available from
Form Tutor/HOH/Curriculum Leaders or SLT on request.
(email directly or via enquiries@balshaws.org.uk)

Friday 5th March

Year 9 tracking reports issued to parents

An up to date report giving assessment results/attitude to both learning and homework with specific reference to work done during the January 2021 lockdown period and in Autumn term as well as additional information where applicable to support decision-making.

Thursday 11th March

Year 9 Parents' Evening – 4pm-7pm

An opportunity to discuss current performance and future potential.

Mr Morgan & Mr Haycocks available for appointments.

Thursday 18th March

Options preference reply forms return date

All options preference forms to be submitted electronically FAO of Mr Morgan. Students in x/Fr1 & 2 and y/Sp1 & 2 MUST complete the form headed Pathway One unless guided otherwise. Students on other MFL groups MUST use the form headed Pathway Two. (NB: this part of the process may change if we are back in school at this point)

April/May

Option preference forms processed

Follow-up with individual students as required.

June

Notification

Students and parents notified of subjects, confirmation of teaching groups.